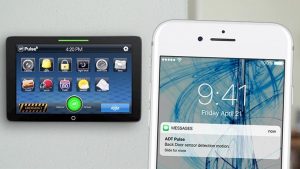 We at Porter Ranch Locksmith know that your home's security is extremely important to you. A home security system prevents intruders and burglars from getting in with smart monitoring technology.
Therefore, the sooner you act to improve your home's security, the more relieved you'll be throughout your day knowing that your home is in good hands. Of course, you could also install it yourself at home if you wanted to.
But ask yourself this- what if you install it incorrectly or your lack of security placement knowledge causes the system to freeze while you're on vacation in Burma? Your home would instantly be at risk for all kinds of security threats, and you don't want that. Let trained professional locksmiths handle your security concerns instead and your mind will be at ease.
We secure your house while you are away
Our technicians at Locksmith Porter Ranch can install any security system for you easily and quickly so that you can get back to your life. They have the proper knowledge, skills, and expertise to install any security system you throw at them. And they'll do it whenever you need it, day or night, as we take appointments for all kinds of schedules.
Featured home security systems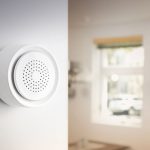 ADT Pulse– Full- service security system that offers component options, third-party smart device support, and a great user experience. Expensive ($29/month).
Vivint Smart Home– Features 24/7 Security monitoring and remote control door locks, cameras, heating system, and video doorbell. Expensive ($549).
Wink Lookout– A security system that monitors the house using your smartphone. Easy to install, works with multiple third party devices, supports wireless protocols. Cheap ($199).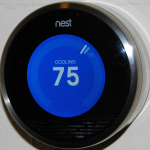 Nest Secure– Smart home security system that's stylish and easy to install. Expensive (419.00), no voice commands or IFTTT support.
Frontpoint Home Security System– DYI Home Security System. Easy to install, responsive sensors, many accessories. Pricey plans, requires 1-3 year monitoring contract.
Home Security Installation
It's important to know how to properly install your home security device and get it up and running. It's also important to know how to maintain your security system. You could do it yourself, but who has the time to sit around looking at security footage all day?
Therefore, we advise that your home security system is properly installed in the house. Neglecting it could cause your house to be vulnerable to all sorts of suspicious people at night, and you don't want that.
Locksmith Porter Ranch Smart Security Devices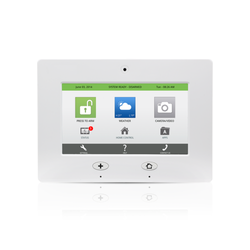 Fortify your home with the latest security gadgets and ward off intruders with the smartest security devices you've ever seen! Our home security locksmith will install, maintain and even advise you on what security measures you can take next. Because your quest for better home security deserves the best service in the industry! Remember, a properly secured home can save you thousands of dollars in the long run if you act fast.
Our technicians have expert knowledge in what kinds of security systems would work best in your home and provide the most coverage. Because at the end the day, all we want is for you to have peace of mind knowing that your home and family are safe from harm and theft.
Locksmith Porter Ranch is open 24 hours a day to provide amazing home security solutions for your home or business. We work tirelessly to provide you excellent service and ensure that you will be 100% satisfied with our work once we're done with the job. Additionally, our customer service reps can dispatch a home security locksmith to your location in 20 minutes or less.
In conclusion, we're open 24/7 and all major holidays to serve your every locksmith need with haste. We look forward to installing top-notch security systems for your home or business. Give us a call at (818) 309-1988 and get on the line with the pros to transform your home security today!